I think I'm gonna get back into them. 
My friend has been all up Neverwinter's ass, but I can't play it because an issue with my display drivers. So I downloaded Perfect World, because I used to play that (and I didn't know Neverwinter was a part of PWI) so seeing it and playing it again on a new account was fun. 
I'm a level 6 Tideborn Psychic. I need to get a USB mouse, because I hate playing with the mousepad and the WSAD keys.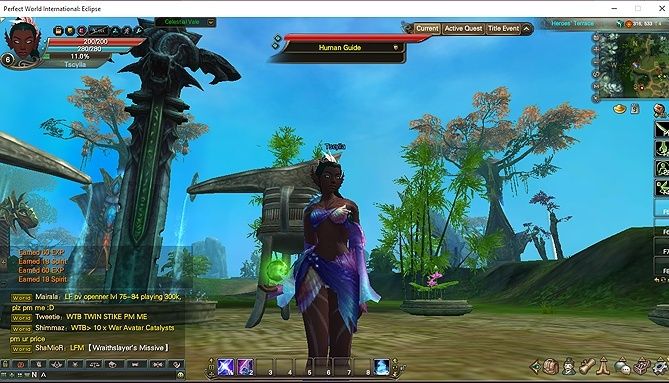 Surprisingly, the game runs really well on my cheap ass PC, at first when I was choosing classes and creating my character the screen had a really bad flicker, but I fixed it in the settings.
I'm gonna try to see if I can get Aika online again too, I miss my pran.
Never heard of those.

I always liked the idea of MMOs but never properly got into one. Needs a regular group to play with to make it worth while. I mean if you wanted you could throw Destiny in as a MMO, but it really lacks all of the social aspects of one so i wouldn't
_____________________________


Alisassy

Staff




Location

: Ireland


Posts

: 4199


Rep

: 131



I don't like conversing with people like there could be some lame weeaboo I'd like to stay away from so I usually just play by myself. This could be some thing we could all actually do if we were all interested in it tho
Oh no you can't actually make friends on a MMO, you have to bring existing friends. 99% of the players are disgusting and the other 1% that are actually ok are scared of the other 99%
_____________________________


Alisassy

Staff




Location

: Ireland


Posts

: 4199


Rep

: 131




---
Permissions in this forum:
You
cannot
reply to topics in this forum